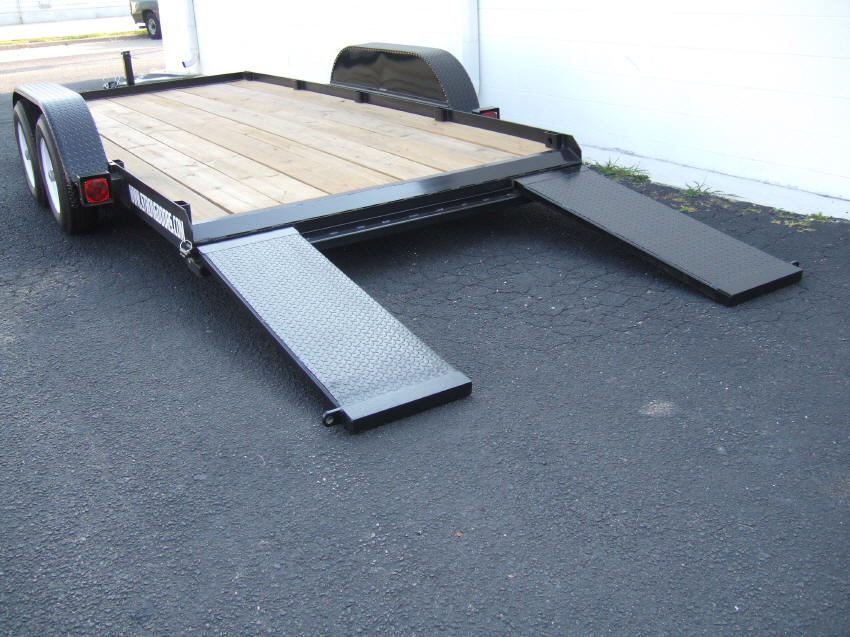 SLIDE IN RAMPS THAT ARE FULLY ADJUSTABLE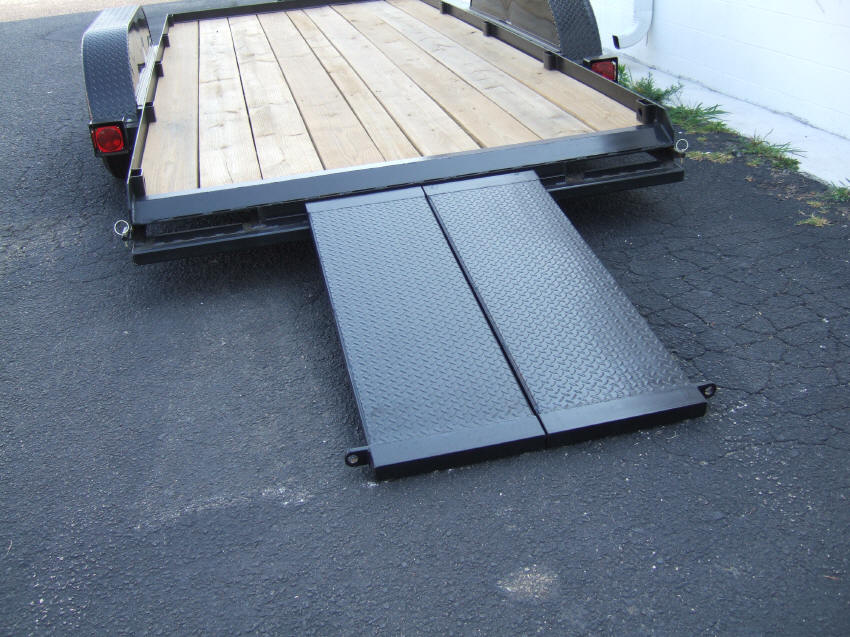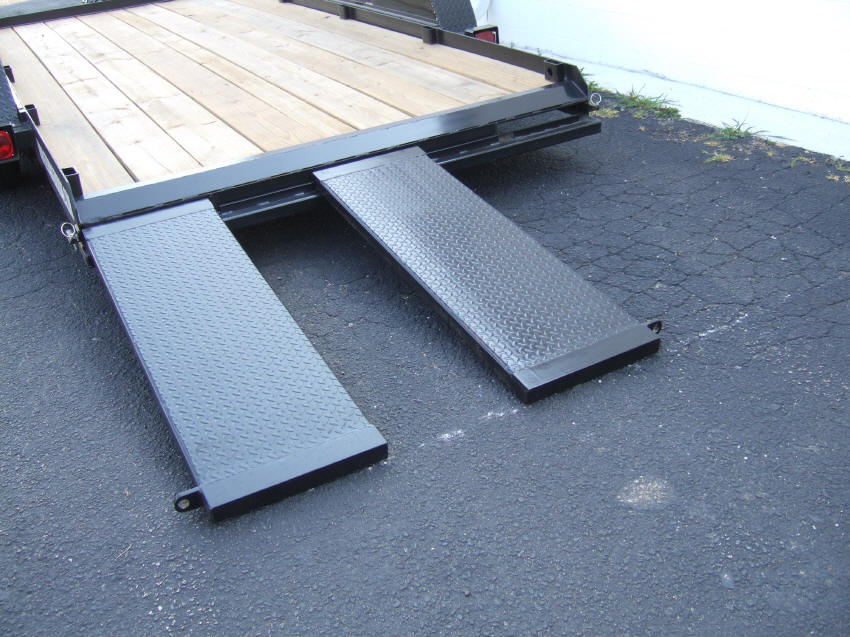 This PIC shows our special rear crossmember-ramp support design that has slide out ramps that can be positioned in any position across the trailer. This is very convenient if you are loading a quad, lawnmower, snowmobile or just rolling a hand truck on the trailer because the ramps can be positioned wherever you would need them. (Trailers with slide out ramps are not moveable or they are mounted elsewhere and you have to carry them from wherever they are mounted)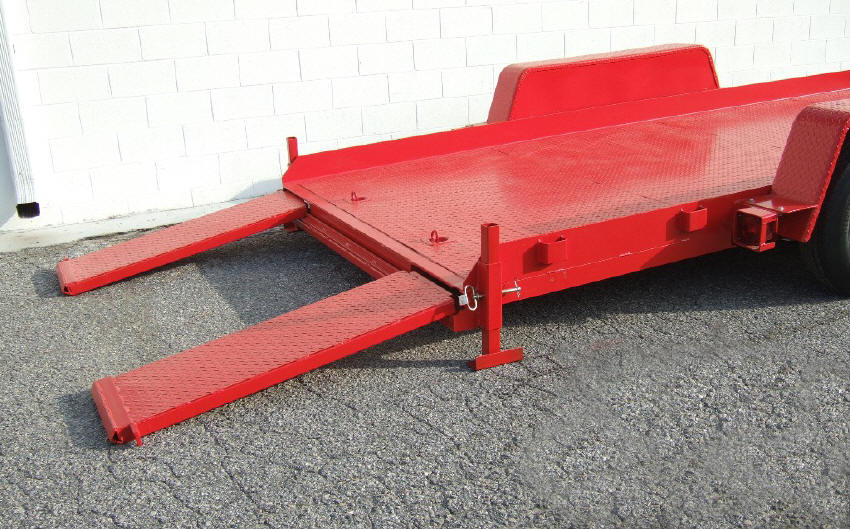 Slide in Ramps and additional accessories: Pintle ring coupler on the black trailer, winch mount, chrome rims, stake pockets and the stanchion legs on the back of the red trailer. The trailers come standard with a 2 5/16" ball coupler and 5,000lb tongue jack as on the red trailers.
Also, we can paint your trailer any color you would like to match your company colors, tow vehicle or race car.

We can custom design and build anything,........
---

Car Hauler - 84" Wide 20' Long - Diamond Tread Deck - Angled Rear - Slide in ramps. Painted Orange to match a Camero Z28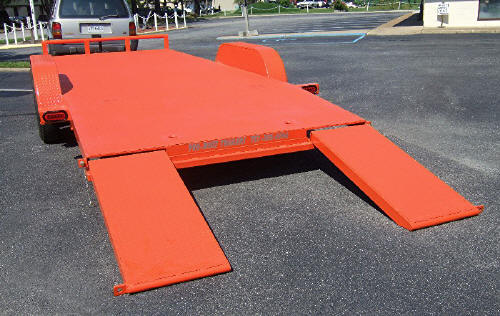 Adjustable Slide in Ramps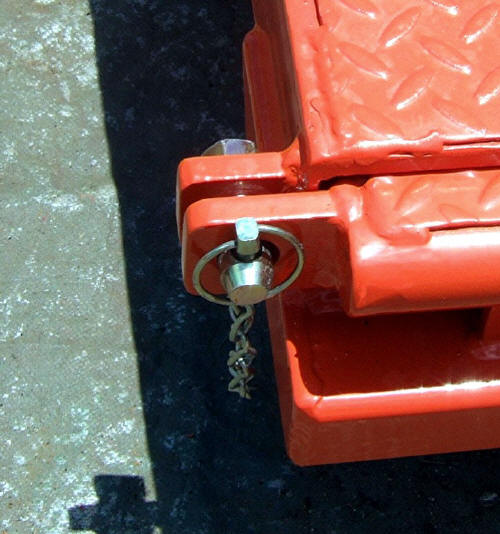 Ramp Lock Pins - with attaching chain
H-D EQUIPMENT TRAILERS
Bobcat - Equipment Trailer (14,000 Lbs Capacity)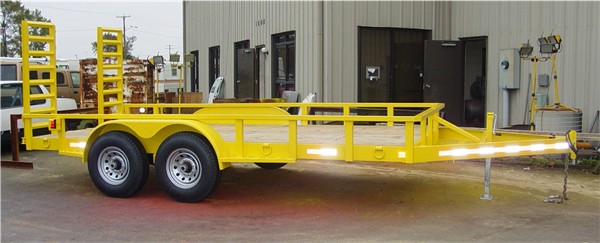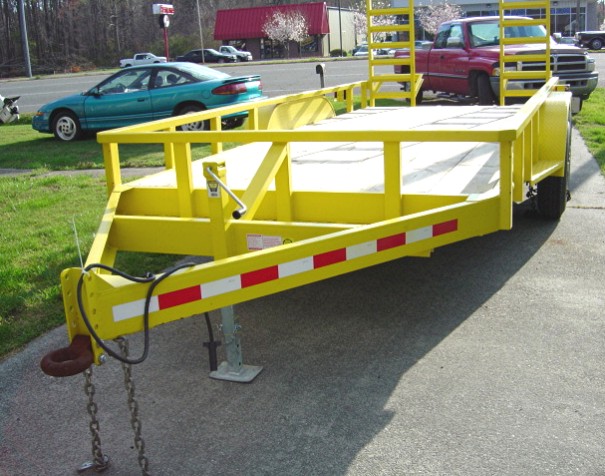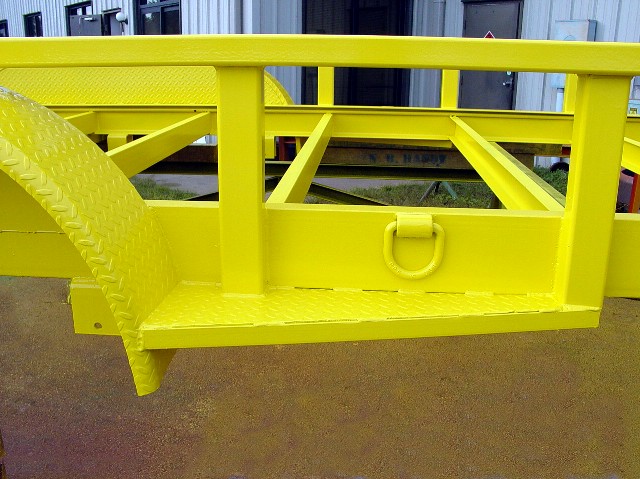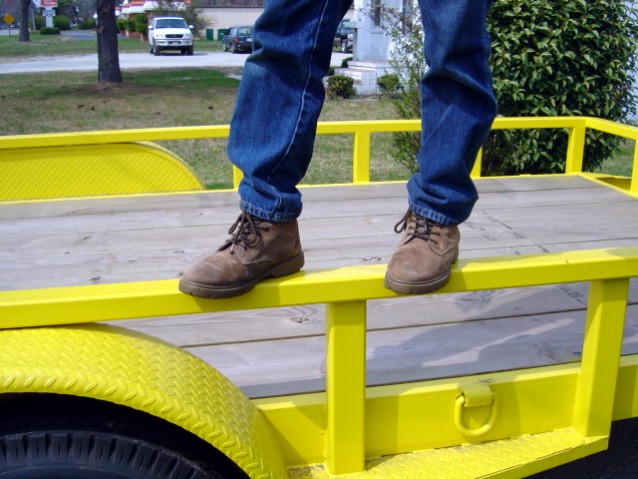 Rectangular Tube Flat Top Rail (Easy to walk on with less slippage compared to round pipe top rails)


3 AXLE 21,000LB EQUIPMENT TRAILER WITH CUSTOM 1/4" DIAMOND FENDERS, FORK CHARRING TUBES, ADJUSTABLE PINTLE AND BUILT IN STORAGE IN TONGUE. (GOTTA GET BETTER PICS OF THIS ONE)